Mary A. Turzillo
Science Fiction Writer & Foil Fencer

New from Apex!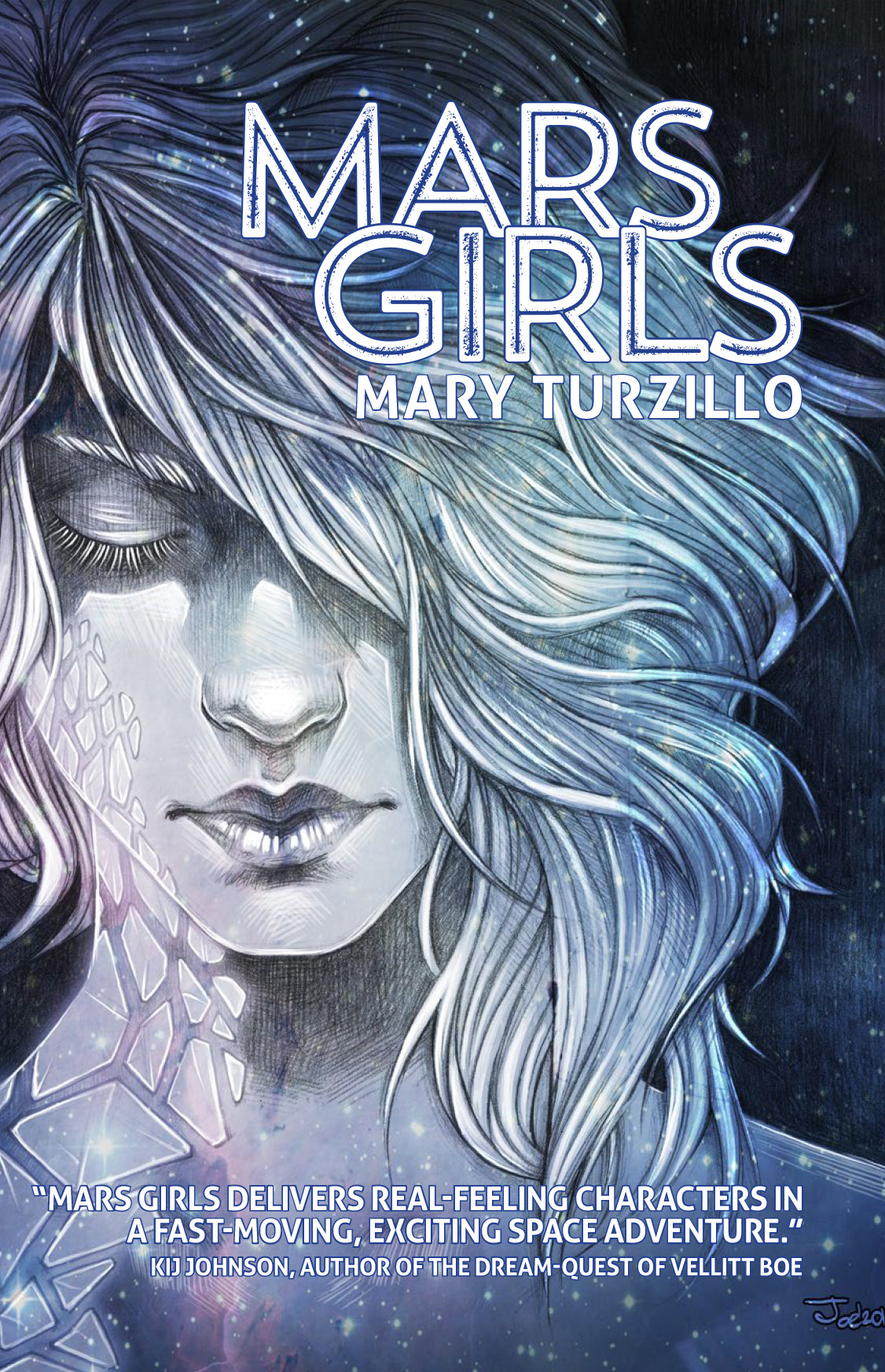 A fast-paced YA sci-fi adventure novel set on a colonized Mars. A heady mix of Ursula K. Le Guin's imagination and Amie Kaufman's high-tech escapades. Sequel to Mary's Nebula winner.



Here's my new collection, which came out from Omnium Gatherum in October 15: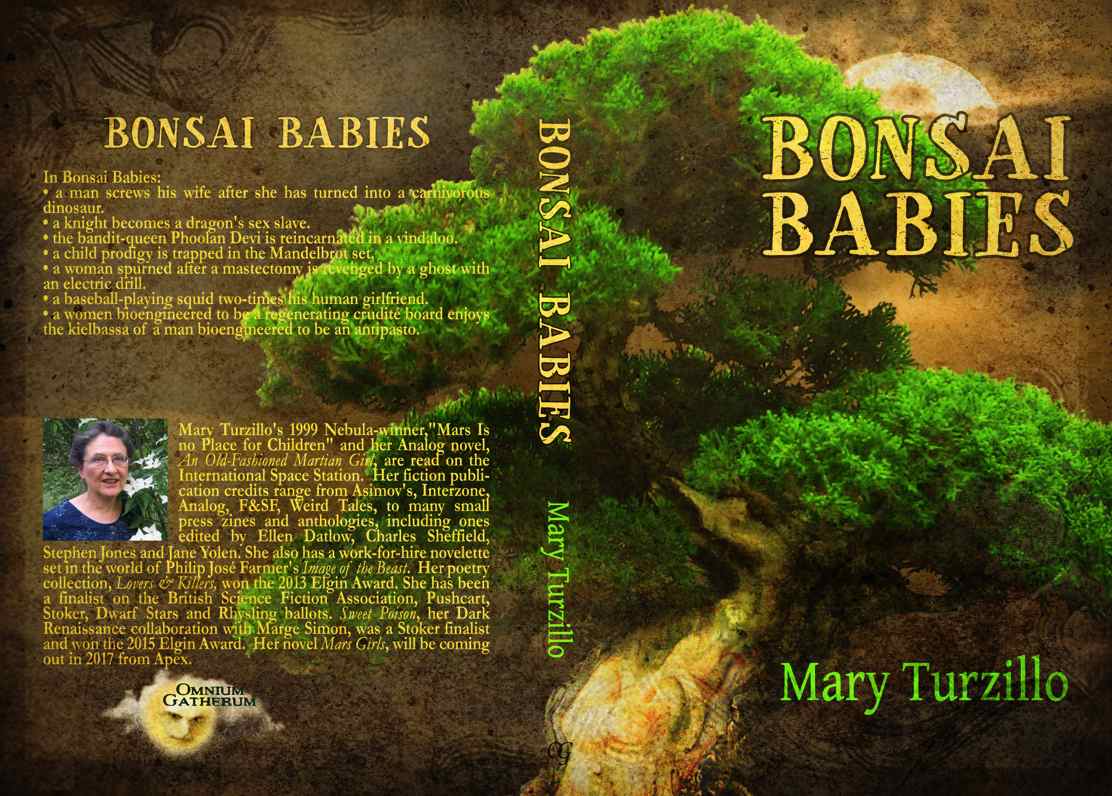 ---
---
Villainous females exposed in a collaboration with Marge Simon: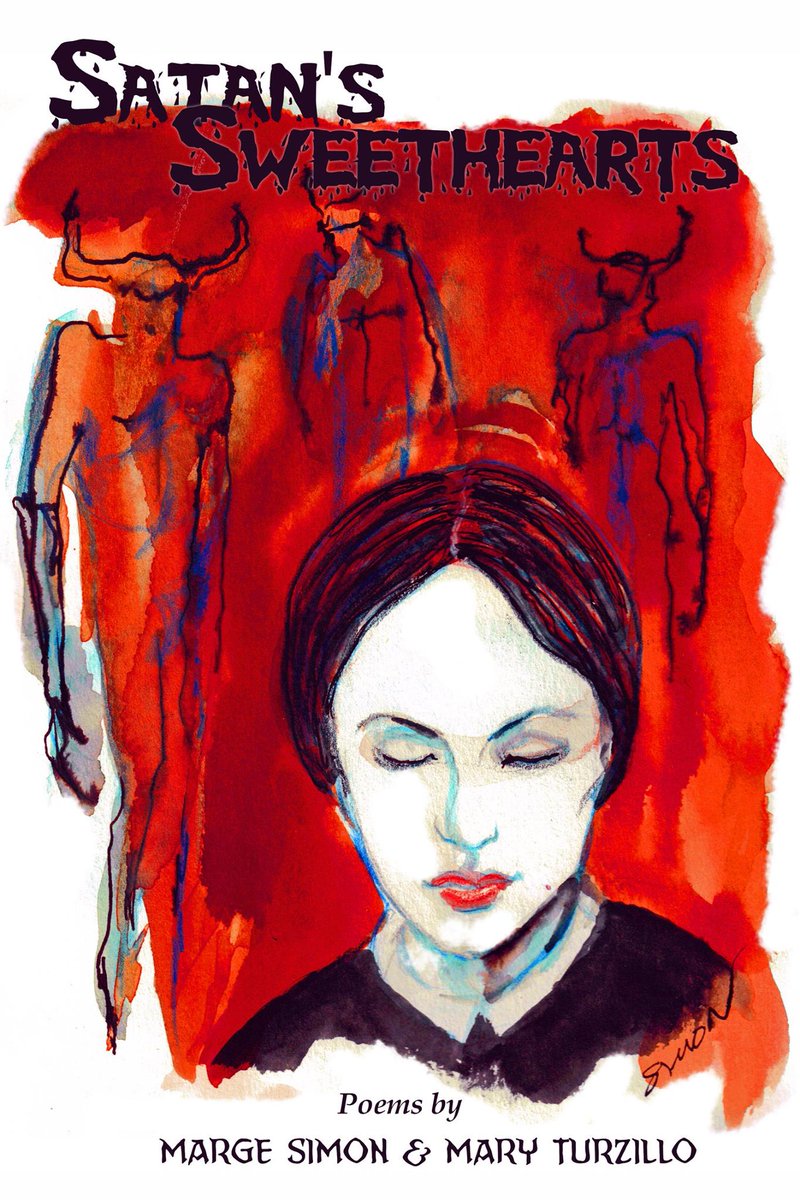 Read an excerpt of this wicked witch whipping here:

Mary's recent Elgin-Award-winning collection of poetry,

Lovers and Killers,

is available from Dark Regions Press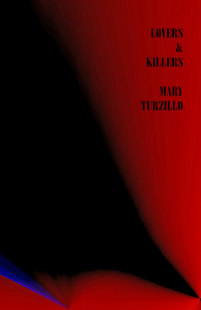 Read Mary's blog at LiveJournal.
Old news:
Links
Bio
After a career as a professor of English at Kent State University, Dr. Mary A. Turzillo is now a full-time writer. In 2000, her story "Mars Is No Place for Children" won SFWA's Nebula award for best novelette. Her novel An Old-Fashioned Martian Girl was serialized in Analog in July-Nov 2004. These two works have been selected as recreational reading on the International Space Station.

Mary's Pushcart-nominated collection of poetry, Your Cat & Other Space Aliens, appeared from VanZeno Press in 2007. Her collaborative book of poetry/art, Dragon Soup, written with Marge Simon, appears from VanZeno in 2008.

Mary's collection Lovers & Killers, in addition to winning the Elgin Award, was also on the Stoker ballot and contains "The Hidden," second place winner in the Dwarf Stars award for 2012, plus two Rhysling nominees "Tohuko Tsunami," "Galatea."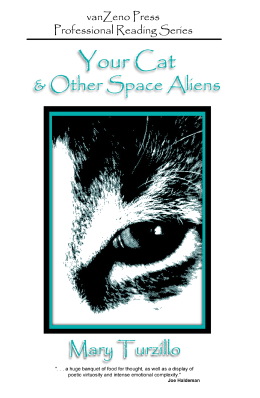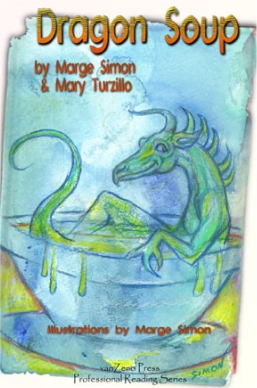 Cover for Your Cat & Other Space Aliens, 2007 ......... Cover for Dragon Soup, 2008
Buy them from vanZeno!
Also available from Amazon.
Mary A. Turzillo
Photo by Mike Benveniste 2003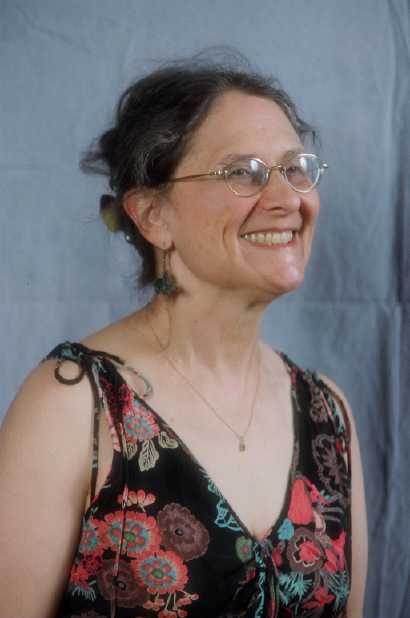 The Nebula
Photos of Mary A. Turzillo at the Nebula Ceremony
Photos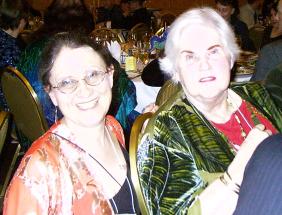 Mary with Anne McCaffrey at the Nebulas in 2005.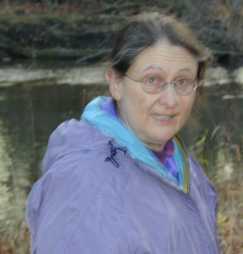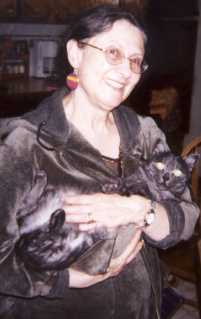 Mary in winter.

Mary with Lurker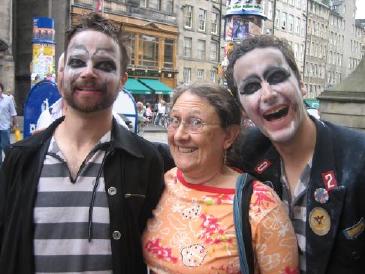 Mary in Edinburgh, with Robert Jack and Nick Underwood, (2/3 of) the cast of the Theatre Modo production of

Ubu Roi

, performing at the Festival Fringe, August 2005.
---
Bibliography
Academic Nonfiction
Under her academic alias of Professor Mary T. Brizzi, she has written numerous academic papers and journal articles, and is the author of two nonfiction books, Reader's Guide to Anne McCaffrey and Reader's Guide to Philip Josť Farmer, both from Starmont Press.
Clarion
In July 2001, Mary was one of the instructors at the Clarion Science Fiction and Fantasy Writers' workshop , along with Geoffrey A. Landis, Steven Barnes, James Patrick Kelly, Kelly Link, and Pat Murphy.
---
Mary at the Rio Hondo Workshop
Mary Godzilla Theme Song
---
Email:
maryturzillo@earthlink_dot_net
---


Science Fiction and Fantasy Writers of America
This SFWA WebRing site is owned by Mary A. Turzillo.

---